Before you can withdraw your money you will have to setup your payments account. Read How to verify your bank account.
Note: The minimum withdrawal amount is $50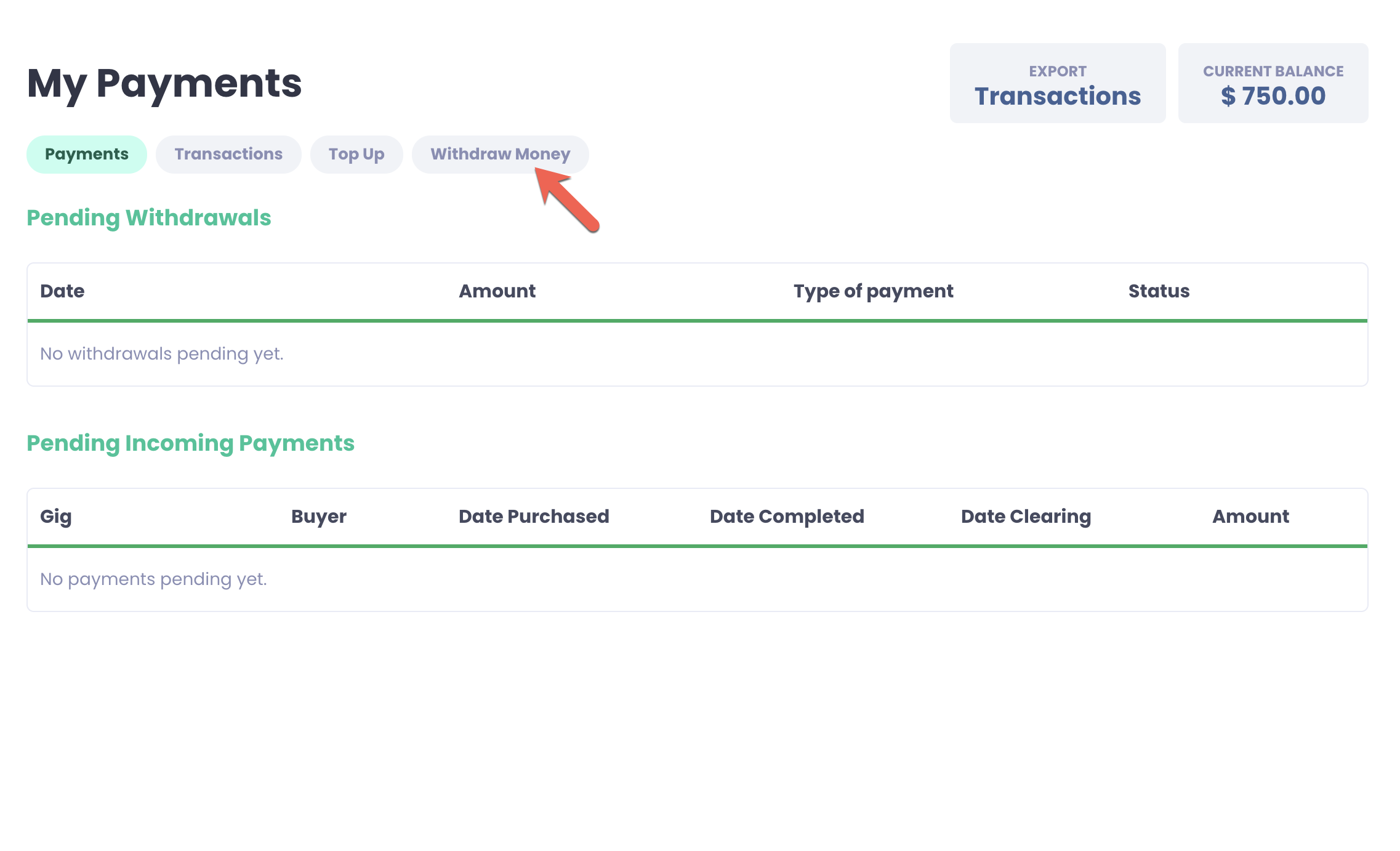 Login to you account and choose "Payments" from the dropdown menu and then click on Withdraw Money.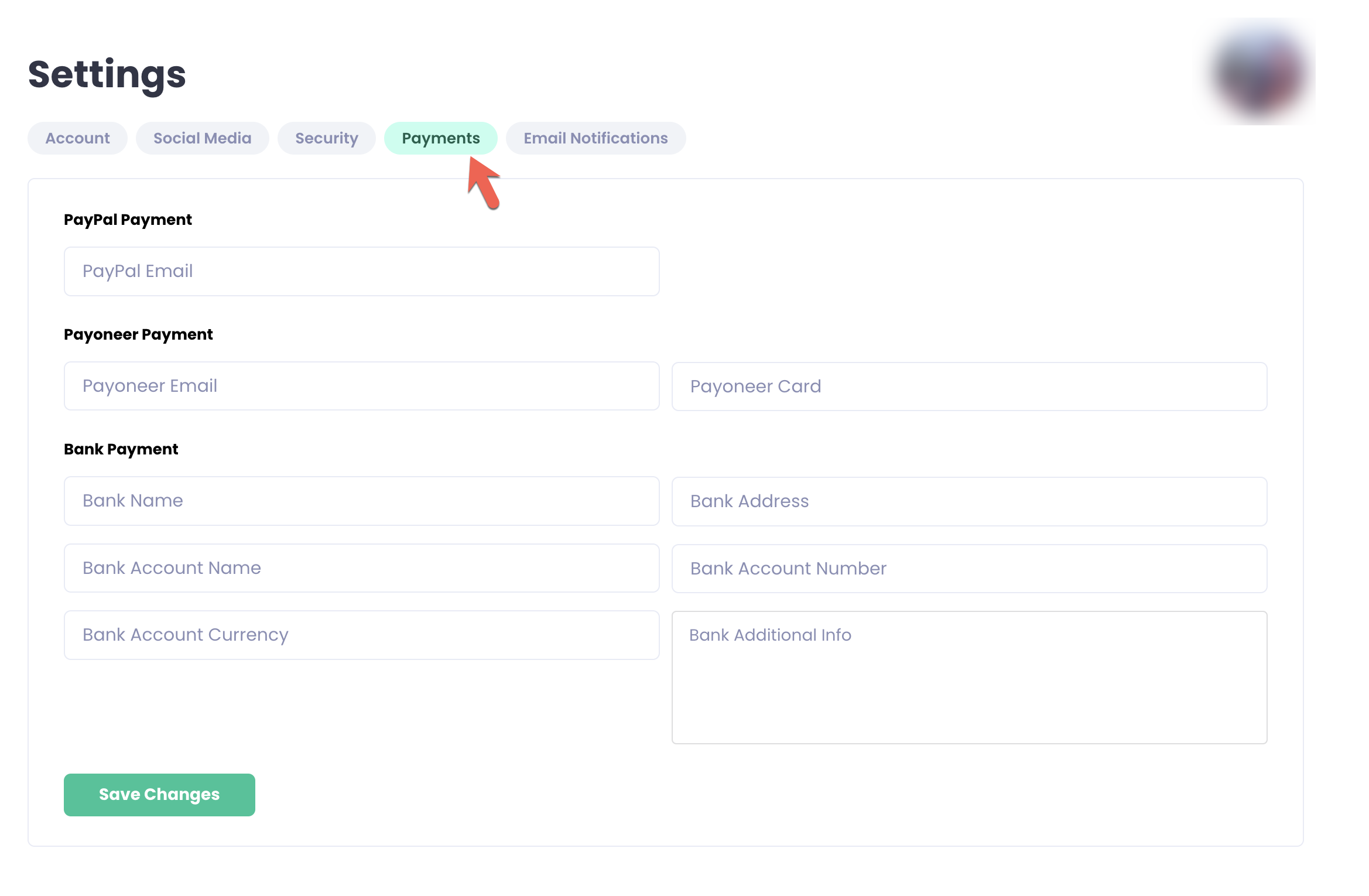 1. Before you can withdraw money, you must first set up your PayPal or bank account.
2. After you've entered your payment information, go to the Payments tab to withdraw funds.
3. Enter the amount you want to withdraw from your available funds and click the "Send" button.
4. Make sure the information is correct and click Save Changes
Your request will be now in process and pending approval. Usually money will be released in less than 24 hours but it might take up to 3 days. We will always do our best to release it as soon as we can.
Once the money withdraw is accepted by Arrive accountant and approved, you will get a notification. You can check "Withdrawn History" to view status.